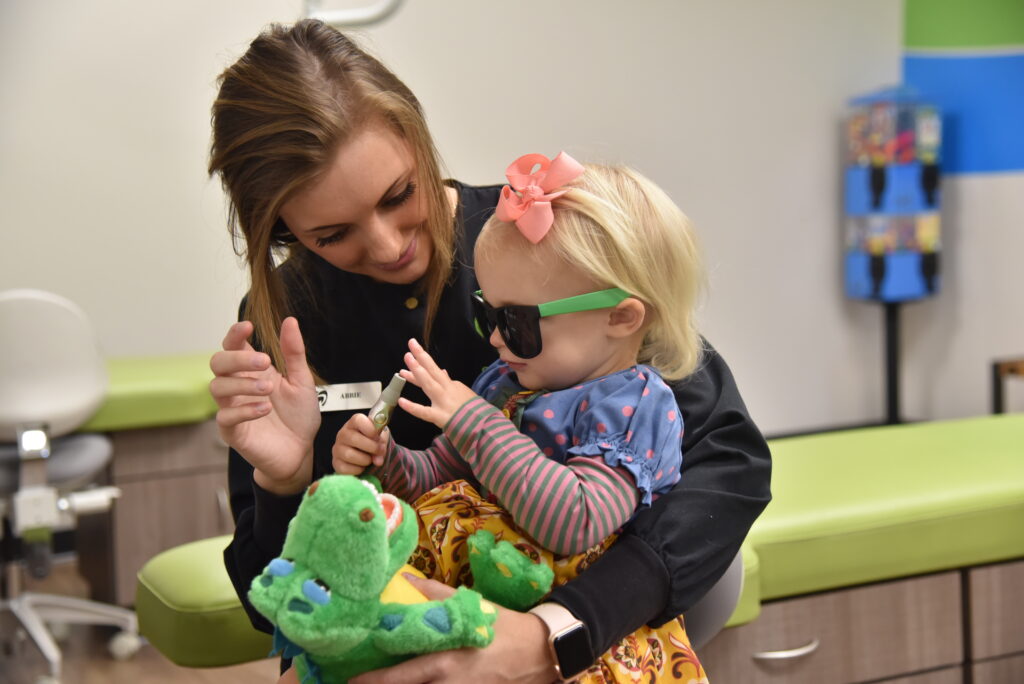 Understanding Pediatric Dentistry
Just as pediatricians are the guardians of your child's overall health, pediatric dentists are the trusted champions of young smiles. Think of them as the pediatricians for your child's mouth! At Spring Creek Pediatric Dentistry, we understand that the oral health needs of children and teens are unique, and we have dedicated ourselves to ensuring those needs are met with utmost care, skill, and a sprinkle of fun.
---
Preventive Dentistry
In the world of pediatric dentistry, the mantra we live by is "prevention is better than cure." Here at Spring Creek Pediatric Dentistry, our dedication to preventive dentistry is unwavering, and our team pours heart and soul into ensuring that our young patients are set up for a lifetime of healthy smiles. Children have this incredible way of growing up so quickly right before our eyes. Their tiny teeth, just like them, go through many…
Pediatric Sedation Dentistry
At Spring Creek Pediatric Dentistry, we offer pediatric sedation dentistry because we believe that every child deserves a comfortable and stress-free dental experience. We understand that for some kids, a trip to the dentist can be filled with anxiety and uncertainty. That's why we've made it our mission to ensure that each of our little patients feels safe, understood, and cared for during every visit. While our primary goal…
---
Silver diamine flouride
When it comes to the oral health of our young ones, it's always best to be at the forefront of modern solutions. One solution that's making waves in the realm of pediatric dentistry is silver diamine fluoride, commonly referred to as SDF. A breakthrough in dental care, SDF serves as a potent caries-arresting medicine designed specifically to slow the progression of cavities in teeth.
Tongue & Lip Tie Services
In some instances, children are born with a tight attachment of the tongue to the floor of the mouth restricting the tongue's ability to move freely. This tight attachment is commonly called a tongue tie and is often first diagnosed when experiencing breastfeeding difficulty. The limited mobility of the tongue upwards prevents an adequate latch from being achieved….